www.cikiacigi.hu - Go to homepage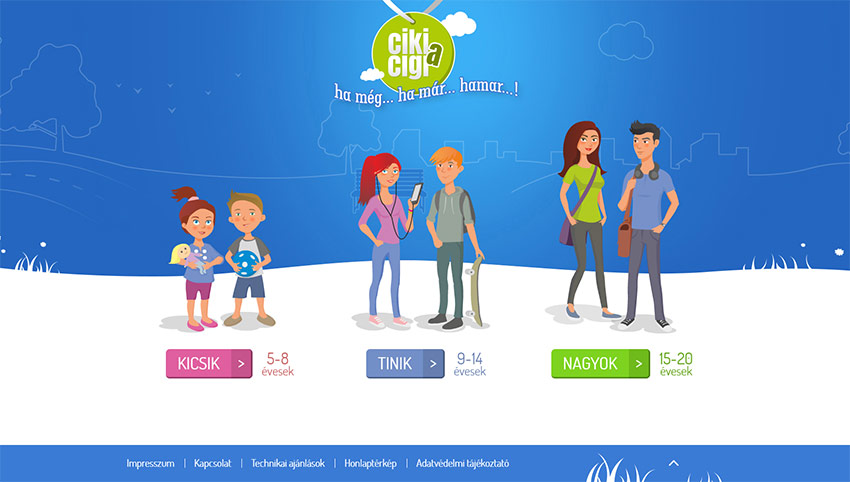 Focal Point for Tobacco Control reaches the 5-8, 9-14, 15-20 years old target population by the modern methods and tools of Ciki a Cigi homepage. The main aim of the unique homepage is to reduce number of children, who get addicted, are exposed by passive smoking, try smoking and modify this occasion for as late in life as possible.
What can children gain from the homepage?
Exacting entertainment with games, pictures, animations, short films, tales and quiz games.
Knowledge increasing (opinion multiplier facts and evidences) regarding harmful effects of smoking
Effective support for quitting.
What is the structure of the homepage?
There are three parts of the homepage by target groups: